SOUTHERN CALIFORNIA DISTRIBUTION STORAGE
FULFILLMENT, LOGISTICS AND WAREHOUSE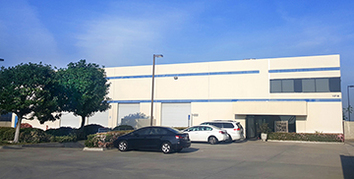 Arion Service Solutions located in Arcadia, California 91006 USA, is a full-service B2B and B2C turnkey solutions provider. Responsive services for your e-commerce, fulfillment to store your product for distribution and storage needs with our flexibilities and quality warehouses.
With over 17 years' experience, Arion Service Solutions has assembled the best rate and best team within the industry and invested in a comprehensive supply chain technology system to meet all of our client's needs. We strive to offer a convenient-one stop shop for all our clients' product fulfillment and warehousing needs.
Arion has total warehouses over 100,000+ SF. They are C-TPAT, DG, and TSA certified and has 24 x 7 security system. Arion partners with professional services in Chicago, Miami, and New York to provide additional services.
OUR WAREHOUSE: FULFILLMENT, LOGISTIC AND STORAGE SERVICES:
CONSOLIDATION SERVICES -
We offer export and import consolidation services.

CONTAINER DE-STUFFING -
Products for unloaded with inspection for damage (if any), Shortage and all SKU will be counted and sorted.

CROSS DOCK / TRANS-LOADING SERVICE -
We unload the container and re-load it to the outbound truck per customer request. Depending on the receiving time, we can usually trans load at the same day or next business day.

LOGISTICS -
Container or FTL or LTL from Port of Los Angeles / Port of Long Beach to our warehouses.

PRODUCT OUTBOUND SERVICES –
Accurate order fulfillment includes the following services:
Assembly
Applying UPC Stickers
Label printing / Placement
Pick and pack / Fulfillment
Repacking for customized orders

RETURN PRODUCT –
We assist customer to receive the return products from their customer, inspect the products and report to customer.

ALCOHOL BEVERAGE STORAGE -
We are licensed through the ABC / TTB as public warehouse for alcohol beverages. Beer, Spirit and Wine California distributor / Exporter / Importer / Wholesale Distributor can legally store their alcohol beverage in our facility.
We are skilled at providing not just warehousing, but value-added services as your 3rd party warehouse for FDA or USDA items. Please inquire for a storage rate and services. We will be more than happy to assist your needs.
STANDARD STORAGE –
With professional equipment and staff, we can accommodate all kind of products in pallet or rack. Long Term or Short Term storage are all welcome.

WHOLESALE DISTRIBUTION –
We handle your whole shipment directly from our warehouse to your retailer's DC Center by appointment. We coordinate with retail store's logistic team to make sure every PO with different Lot arrives on time in an efficient way.
---
---
艾俐安倉儲物流,您美国仓库服务的首选

艾俐安专精全方位货物集散及货物仓储. 我们的菁英团队提供各种理货要求,全电脑管理,随时提供客户货物进出,结存报告.大型货仓附有百万商业保险,还有齐全警报系统确保客户货品的安全-

我们总公司位于Arcadia,加利福尼亚州(加州,美国)主要服务项目有进出口卸货,上货,商品分拣,代发货,贴标签与储存等,?我们接收各类商品也持有酒类仓储执照.不论您需要短期或长期仓储, 都欢迎您跟我们洽谈.

我们也提供以下服务项目, 有兴趣请来电咨询 :
• 我们可以帮助您在美国加州成立公司
• 我们可以成为您在美国加州的发货点
• 我们可以做您的企业产品的代理或经销商:美国,墨西哥
• 我们可以帮助您与您的英语/西语客户会议沟通
(我们有精通中文/英文,中文/西语的业务帮您翻译)
• 我们有专业人员可以帮您设计英文产品目录或制做行销海报
• 我们精通各產品进出口文件,协助FDA,USDA等相关货物所需文件,能为您企业在贸易流程提供专业服务
---
We Service:

---
Industries Served 我们的服务对象及范围: